Hotel*** –   Restaurant
Direct access to the beach
27 air-conditioned bedrooms
Between Sète and Cap d'Agde, the hotel Les Dunes *** is ideally located in the hollow of the dunes of Marseillan. The sandy beach is waiting for you!
27 air-conditioned rooms.
A restaurant with a magnificent view of the Mediterranean: L'Alysé
Lift, private parking, TV foreign channels, free wifi.
Animals are welcome.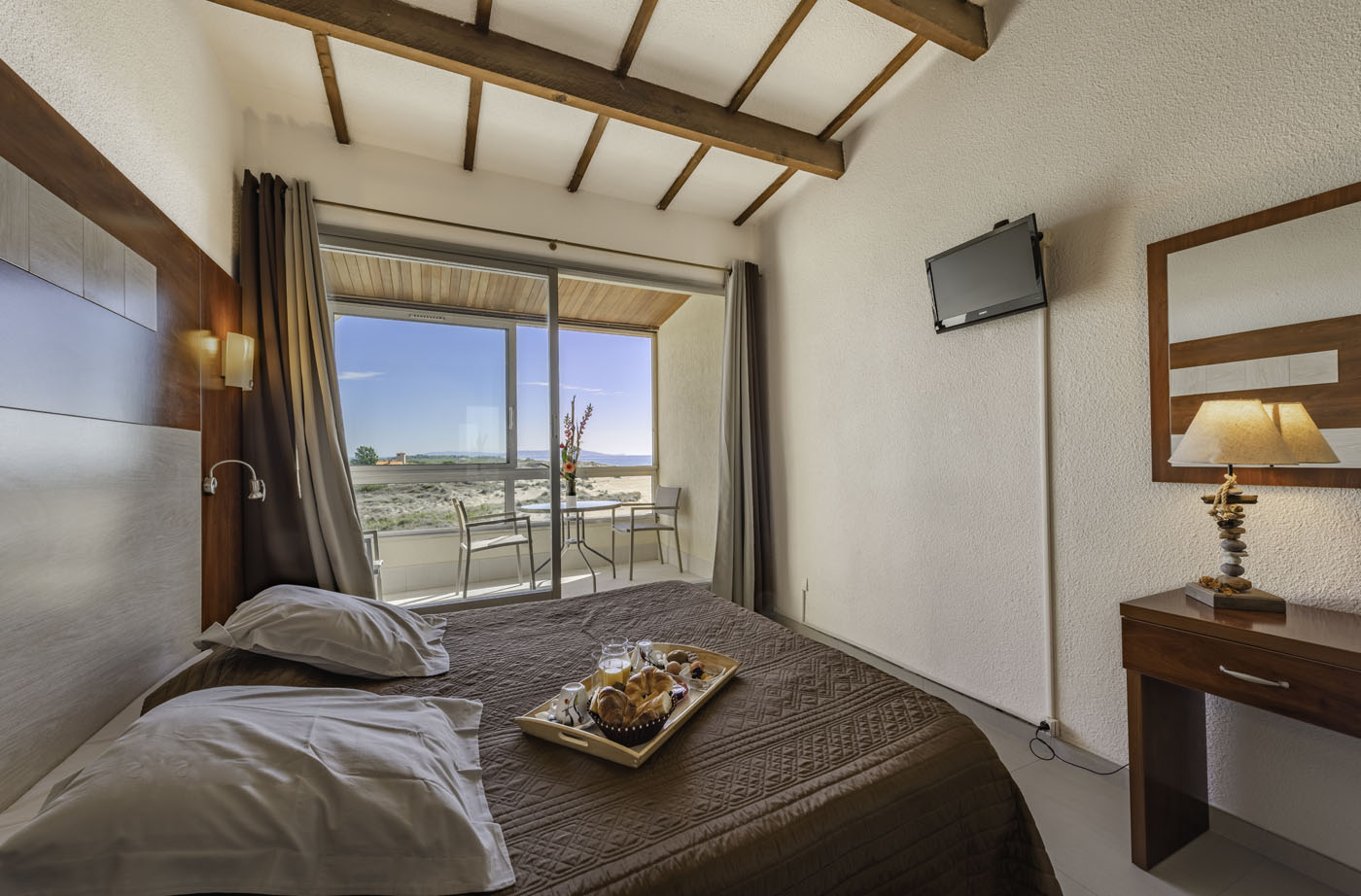 27 air-conditioned rooms
On your large terrace overlooking the sea, you can enjoy your breakfast with musical background lapping the Mediterranean.
Official site guaranteeing the lowest prices Online Booking 10 € discount on our formulas
The restaurant
L'Alizé
The Alizé restaurant discover its Mediterranean cuisine in a family atmosphere on the terrace or in its air-conditioned room.
Online booking site are fully booked? 
Phone us !
from 8am to 9pm  +33 4 67 21 91 50
your stay by the sea
Book your room!
Rue Arc en Ciel ~ 34340 Marseillan-Plage
hotel-les-dunes@wanadoo.fr
The hotel is conducive to rest and quiet, close to the shops and the amusement park for the evening, and the beach is not far from the morning after a full breakfast: the dream (without the crowd and the problems parking: private parking to book).
Fablu
The hospitality and professionalism of the staff of the establishment makes it an excellent place to stay on Marseillan. Impeccable cleanliness, breakfast fresh and hearty. The superb sea view. .. comfortable bedding and slightly small bathroom. A place where we will come back with great pleasure.
Karine